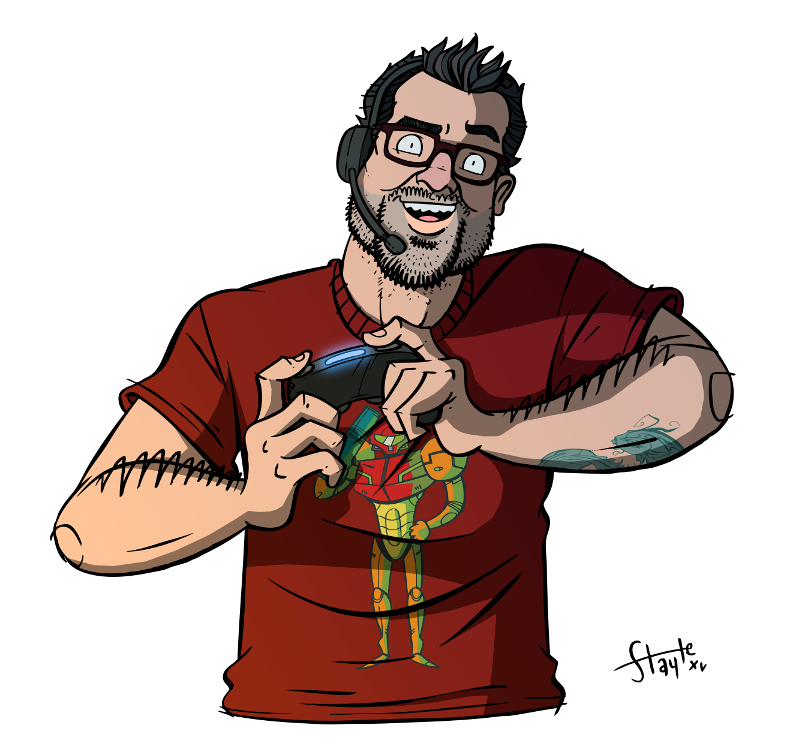 About Me
I'm Brad, a geek with a passion for Comics, Boardgames, Dice throwing and Sci-Fi.
You can find me on
twitter
, and drinking weird coloured drinks in various pubs and bars.
On a typical normal evening you will find me
Catching up with my favourite shows or watching old favourites like The Flash, iZombie, Agents of Shield and Futurama

Gaming on my consoles, if it's the PS4 I normally do Gameplay vids for that

Painting my miniatures, either Warhammer related or something to do with my boardgames to make them look snazzy like Super Dungeon Explore and Zombicide

or having my mates over for a film or boardgame night
I
AM
FISH!
About the Blog
So the name Fishy's View
Fish is my last name and it's my view on things, pretty simple really :D
Fishy's View originally started out as me just posting various things I liked or videos I found, which evolved into Game and film reviews and to be honest I kind of lost heart in it after a while
Recently I have a new found outlook on things, which is mostly thanks to family and friends
In February 2015, 8 of those friends and me decided to start a collaboration blog called Geek Mash so that if one of us felt the burn of blogging there were 8 others that could pick up the pace
And my output has certainly picked up the pace! I've done a ton of posts for Geek Mash already and I've felt so creative recently doing top ten posts, parodies and collabs
So Fishy's view had to evolve from what it was, and with that a whole new look and Avatar

On here I'll mostly be posting Videogame playthroughs and booster pack openings whereas on Geek Mash you'll see my writing
If you follow me you should follow both blogs to see all my content
Consoles and Handhelds
PSN: Rico2099
Steam: Rico2099
Nintendo ID: Fishy2099
Follow Geek Mash
Follow me on