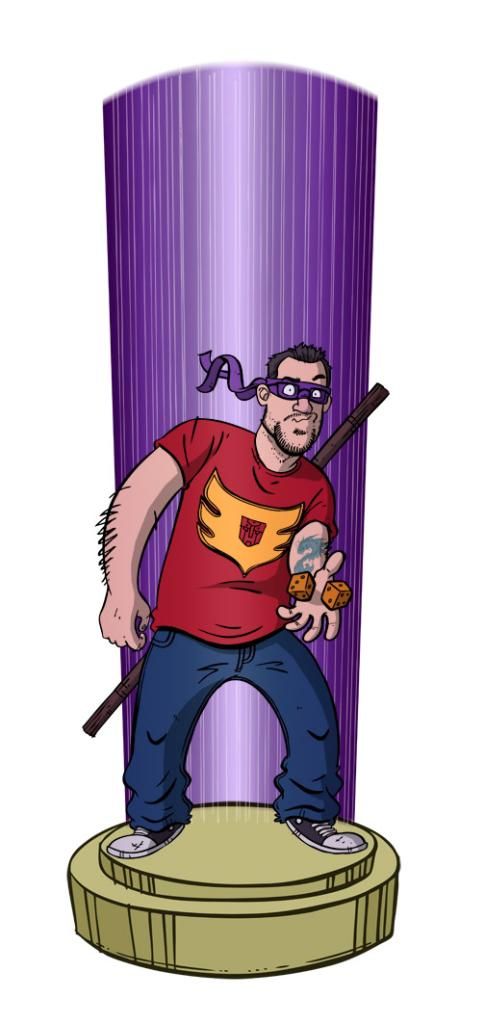 Brad
MCM ran this weekend 28th-30th of October and with that fellow Geeks flock en masse, dressing up in cool costumes or checking out all the cool merchandise
I've worked it out that since I first started going in 2005 and missing a couple, is that this is my 21st MCM!
Here's my report
What were you most looking forward to?
Experiencing the con over two days. This is my first weekend in ages where I went multiple days for this and boy was it worth it! Friday I got most of my shopping out of the way, so on saturday I was able to go around absorbing it all in and taking pics and trying out demos of assorted games
It was a lot more spaced out than last time, and you could walk around everywhere easily. This was on the friday, Saturday was another thing altogether. I've never seen it so busy!
Did you meet anyone there? Celebs, artists, writers?
Spoke to
Jessica Bradley
and
John-Paul Bove
. A great artist and Colourist couple, who have had a baby recently
Spoke to Cobalt Cafe aka Zarina Liew and bought a book off her, she has really beautiful water colours with inks
Jackademus drew me an awesome Arcee/Samus Aran Mashup (Arsamus?). I've also had some great mashups from him before of Hot Rod/Savage Dragon and Galvatron/Dr Zoidberg
Favourite Cosplay?
There were SOOO many awesome costumes on display at this event, plus a shit ton of assorted Harley's but the one that stood out for me most was the Charizard Knight.
You can check out our facebook album HERE for a load more photos of amazing costumes
Here's the Charizard costume and a few others
| | |
| --- | --- |
| | |
Favourite thing you bought?
The awesome Mashup pic that Jackademus did for me but that was featured earlier so it was these two -
I got a new cat game called Cat Town which seems like there is a lot of strategy to it, plus it comes with Cat and Mice meeples
Plus Mars Attacks the miniatures game, which was 1/3rd the price of what it normally is! So I've got some awesome models to spray and paint up
Was there something you wished you bought but didn't?
At the Tamashii nations stall they had some new Turtles figures, but they were too expensive as they were die-cast
Go to any booths at the show? Try any games?
Birthdays the Beginning
had you evolving creatures and plants from birth and eventually getting creatures that are more and more complicated
Little Nightmares
had you play as a little character in a yellow raincoat called Six. The game was atmospheric and INCREDIBLY creepy
Was there anything you wanted to try but missed?
There were a few different VR demos there to try the Oculus Rift and something to tie into Fantastic Beasts and where to find them but the queues for those were always too long
Anything you wish was there?
I couldnt find the guy from last time selling a ton of old trading cards, I would have picked some up and did some more pack opening videos of them
Anything you tried this time you haven't normally at past MCM's?
I tried a lot more games this time which was a lot of fun, and the photo booths. One photo booth had me and 8 Bit Girl posing with Gears of War Weapons, and then we did some moves at the Bandai Namco booth on green screen where they inserted a Tekken 7 background
Favourite moment of the show?
Seeing everyones faces looking at my friend Caseys Chocobo costume
What would you cosplay as at future shows given the chance?
I keep wanting to build a mandalorian armour, mashed up with Hot Rod or Optimus Prime of Transformers
Follow Geek Mash