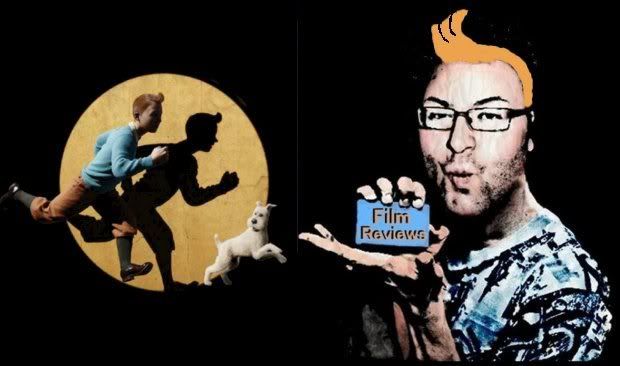 Or to give it the full title
Adventures of Tin Tin: The Secret Unicorn
Saw it today in Threeeeeeee Deeeeeeeeee
Info
Certificate – PG
Running time – 107 minutes
Scene after the credits – Nope
Cast –
Jamie Bell
as Tin Tin
Andy Serkis
as Captain Haddock
Simon Pegg
and
Nick Frost
as Thompson and Thomson
Daniel Craig
as Ivanovich Sakharine
The plot
Tintin and Captain Haddock set off on a treasure hunt for a sunken ship commanded by Haddock's ancestor.
But someone else is in search of the ship.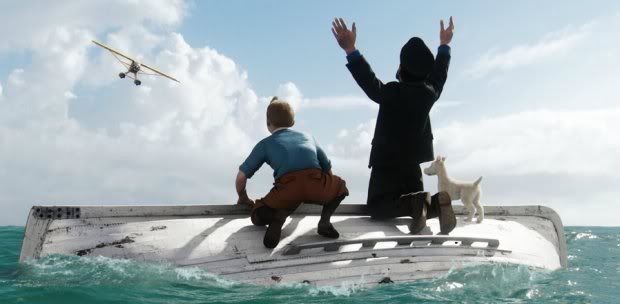 What's right with it?
It's a good action adventure movie
Andy Serkis as Captain Haddock is the best thing about this movie. He plays down on his luck drunk Captain really well, and he's funny to boot
The 3D is actually done pretty well, there's no in your face gimmicks like other recent films, Spielberg sure knows how to direct
What's wrong with it?
What I said about Captain Haddock above unfortunately can't be said the same for Tin Tin, he's a boring character in his own movie. His sidekicks Snowy and Haddock are much more interesting than him
Apart from the main characters, the rest reach uncanny valley territory. They just look plain wrong
Best Scene?
Either the opening credits with Hergé style scenes but in shadow or the car chase scene through Sakharine
Best Quote?
Tintin: What have you done?
Captain Haddock: I lit a wee fire...
Tintin: IN A BOAT?
[explosion]
Tintin: Well, this is a fine mess...
Bonus Trivia
Originally, Steven Spielberg was going to do a live-action adaptation of Tintin, and called Peter Jackson to ask if his VFX company Weta Digital would work on the film, in particular creating a CGI Snowy. Jackson, as it turned out, was a longtime fan of Tintin, and convinced Spielberg that live action would not do justice to the comic books, and that motion capture was the best way of representing Hergé's world of Tintin. However, Snowy would still be CGI
Steven Moffat finished a draft of the script, but could not polish it because of the 2007-2008 Writers Guild of America strike, and afterwards becoming executive producer of Doctor Who. Steven Spielberg and Peter Jackson amiably allowed him to leave and fulfill his duty to the series (Jackson being a fan of the Doctor), and brought in Edgar Wright and Joe Cornish to rewrite Moffat's draft.
Steven Spielberg has been an avid fan of 'The Adventures of Tintin' comic books since 1981, when a review compared Raiders of the Lost Ark to Tintin. His secretary bought him French-language editions of each book, but Spielberg did not have to understand them: he immediately fell in love with its art. Meanwhile, 'Tintin' creator Hergé became a fan of Spielberg (reports say he "thought Spielberg was the only person who could ever do Tintin justice.")
Final Thoughts
If you're a Tin Tin fan this is a must see, but then you might also be the most disappointed, due to the squishing together of three books and missing some stuff out
All in all though, it's a fun, funny film
My Advice?
Go see it!