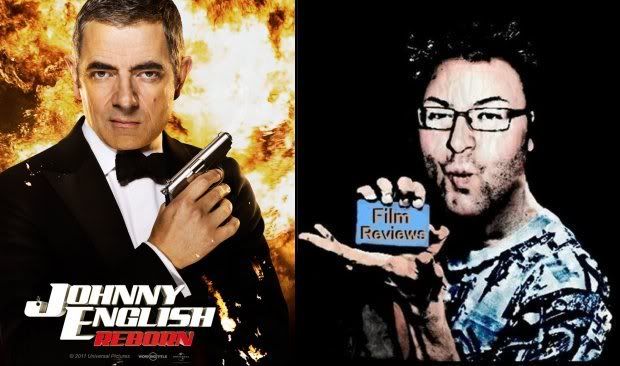 Went to see Johnny English Reborn today!!!
Info
Certificate – PG
Running time – 101 minutes
Scene after the credits – Halfway through
Cast –
Rowan Atkinson
as Johnny Enligh
Daniel Kaluuya
as Agent Tucker
Dominic West
as Ambrose
Gillian Anderson
as Pamela
Rosamund Pike
as Kate
The plot
Rowan Atkinson returns to the role of the accidental secret agent who doesn't know fear or danger in the comedy spy-thriller Johnny English Reborn.
In his latest adventure, the most unlikely intelligence officer in Her Majesty's Secret Service must stop a group of international assassins before they eliminate a world leader and cause global chaos.
What's right with it?
It's a fun movie which doesn't take itself too seriously and has plenty of laughs
The story had me hooked as well, plus there are lots of great appearances from british actors including Lord Percy from Blackadder, Owen Harper from Torchwood and "Prime" from Underground Countdown (The IT Crowd)
What's wrong with it?
No Natalie Imbruglia from the first film, not even a mention ;_;
The reason behind Johnny returning to full agent status reminded me a little too much of Ace Ventura - When Nature Calls mixed with a little bit of Hot Shots Part Deux
Some bits did seem rather too silly, but then a funny moment would happen and hilarity ensued
Best Scene?
The scene where English is shown his gadgets and what he will be bringing on his mission
Best Quote?
JE: Shu-Shan!!!
JE: There's a vole in MI-7
Agent Tucker: Don't you mean there's a mole?
JE: You mean there's a mole AND a vole?
Bonus Trivia
Pierce Brosnan was originally rumored to have a role in this movie.
This franchise is known for spoofing spy films, chief among them, the Bond films. Rosamund Pike, who costars in the film, played a Bond girl in Die Another Day.
The girl in the motorcycle, when Johnny grabs a helmet during his chase in a wheelchair is Lily Atkinson, Rowan Atkinson's daughter.
Final Thoughts
It's a fun film with plenty of laughs, but its not as good as the first one
My Advice?
Go see it with family this half term or wait for the DVD
Or watch it if you want your British Bond-like fix